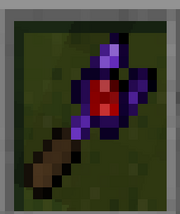 These tools have several.
Firstly they can be used to retrieve unsmelted materials from crucibles. They can also be used to change the facing of certain blocks like the Arcane Bore or Vis Pump.
When clicked on blocks that force chunks to be loaded (like teleport seals, void interfaces and chunkloading seals) the tools will display a particle effect outlining any chunks currently being kept loaded. The effect fades after 2 minutes or when you use the tools again. Only chunks force-loaded by Thaumcraft will be shown.
Source - Thaumcraft2 Wiki
Ad blocker interference detected!
Wikia is a free-to-use site that makes money from advertising. We have a modified experience for viewers using ad blockers

Wikia is not accessible if you've made further modifications. Remove the custom ad blocker rule(s) and the page will load as expected.